North Shore: "Heart & Soul"
A collaboration between Kai Lenny, world champion
waterman, Kim McDonald, Maui fine artist, and the
Paia Youth & Cultural Center.
A collectible, autographed and foot marked Kai Lenny surfboard,
designed to enhance any interior.
100% of proceeds go to the Paia Youth & Cultural Center
It all started with a vision Kim had to give back to the community. Along side Kai Lenny and the Paia Youth and Cultural Center, she has started an exciting journey...
"What an amazing experience this has been to collaborate on artwork with one of my all-time favorite superstar athletes, Kai Lenny. I have known Kai since he was a young boy and I have watched him grow up to become a World Champion. He is truly an inspiration.
Suitably motivated, I joined forces with Kai. I was inspired to develop a unique concept with my surfboard art, bringing the elements of his footprints and autograph, along with my design aesthetic, to life on a gorgeous aqua blue Gun Surfboard. The blue color represents the ocean, the green and white represent the movement in the waves of the sea. The Mālolo or "Flying Fish" is something that connects Kai to the Hawaiian waters of Maui. He often sees them "flying" out of the water during his ocean adventures.
It has always been a dream of mine to give back, get involved and do something impactful with my art. This is my something.
I am incredibly grateful to be able to work with Kai and Martin (Kai's dad). It's also been a wonderful, enlightening experience to share with the PYCC facilitators. What a heartfelt, meaningful organization. So far it has been a transcendent experience. The ingredients of Kai Lenny, PYCC, and my art are combining to create something magical; much greater than the sum of the parts!
Please enjoy and participate in this adventure! Buy great art, and raise money for PYCC's mission of, "building community through our youth."
Can you think of a better way to be part of the solution?
The Pā`ia Youth & Cultural Center is a unique organization that builds community through our youth. This is our mission. While fulfilling our mission we provide a safe place emotionally and physically for the youth of Pā`ia and surrounding communities. We offer a variety of life skills focused activities- social, educational, cultural, vocational, and recreational that the kids LOVE! What we really value are the lifelong bonds created between our members. The purpose of our mission is to connect our members in friendships and working relationships that will become the foundations for our future community.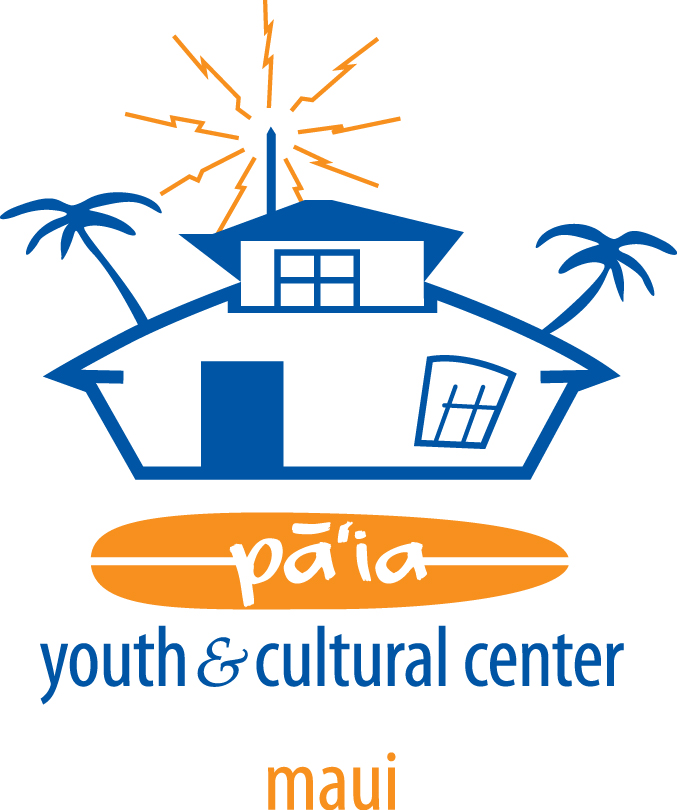 Pa'ia Youth Council, Inc., operating the Pa'ia Youth & Cultural Center, is a 501(c)(3) non-profit corporation funded by grants from the Maui County Department of Housing & Human Concerns, the State of Hawaii Office of Youth Services, private foundations, community donations, and fundraisers.
Kai Lenny is one of the world's most complete watermen.
He grew up on the big waves of Maui, and with supportive parents and world-class mentors, has had a meteoric rise. He is now at the apex of the surfing world: His accomplishments are astonishing: he's won the gruelling 50km Molokai-to-Oahu Paddleboard World Champion race three times (once in the unlimited, once in the stock stand-up division) and he shattered the across the channel record on his foil board. He was on the Professional Windsurfing Association World Wave Tour, has been runner-up at the Kite Surf Pro World Championships, and he's won the SUP world title eight times and counting. Last year he was runner up in the Big Wave World Tour. Yet through it all, he remains modest and humble. "My favorite thing in the world is riding a wave, so as long as I'm riding a wave, I'm happy."
So what's next?
The online auction will begin:
December 7th 8:00AM - December 18th (12:00PM Hawaii Standard Time)
DONATE NOW!!! www.KimMcDonald.com/auction
Be a part of the change and make this beautiful one of a kind surfboard part of your life...